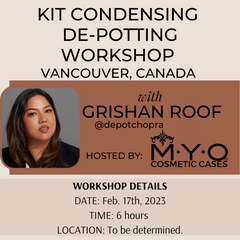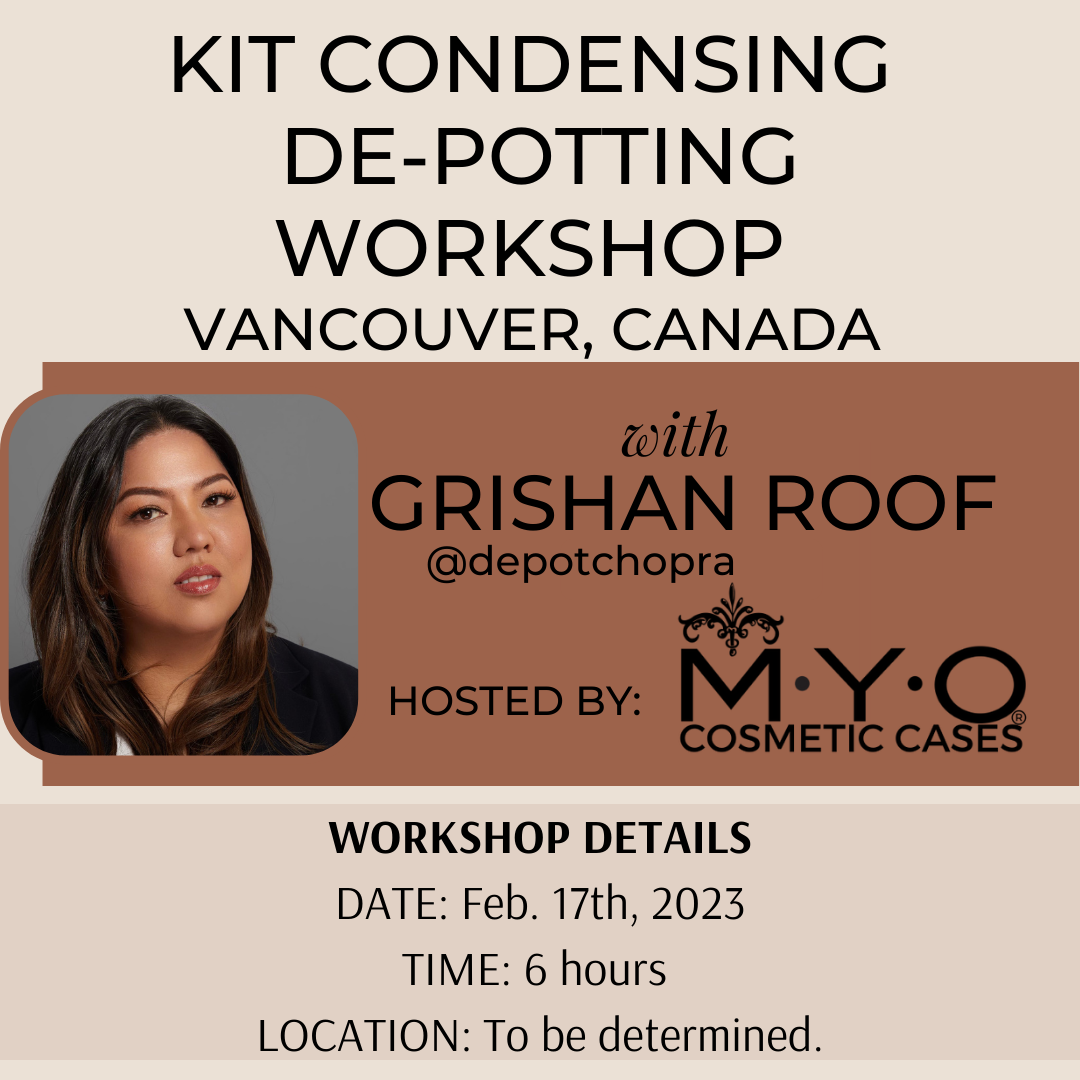 De-Potting Workshop with Grishan Roof (@depotchopra)
Out of stock
Please book your spot with this deposit of $150.00 by Sunday, January 15. 
DE-POTTING WORKSHOP DESCRIPTION:
De-potting for your kit and De-potting as a business.
In-person, hands-on workshop for kit condensing with depot guru, Grishan Roof. Grishan works with the world's TOP celebrity, fashion, editorial & tv/film makeup artists including Ash K Holm, Wendi Miyake, Priscilla Ono, Michael Anthony and more. Grishan's organization increases an MUA's efficiency on the job/on set and she averages reducing makeup kits by 15-35 pounds.
WORKSHOP DETAILS
DATE: Feb. 17th, 2023
TIME: 6 hours
FEES: Includes a kit of Grishan's favourite de-potting tools 
($370 CDN Value)
10 people, or less, $685 CDN/person
11 people + $550 CDN/person
LOCATION: To be determined.
Note: The deposit is non-refundable to cover fixed expenses.
ECO CONSCIOUS COMMITMENTS