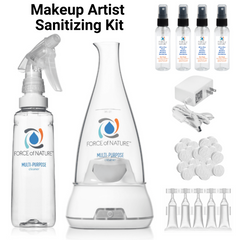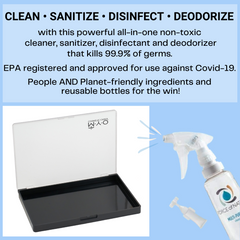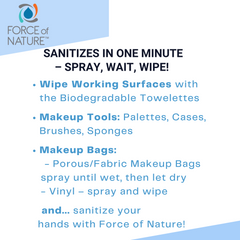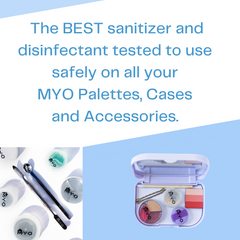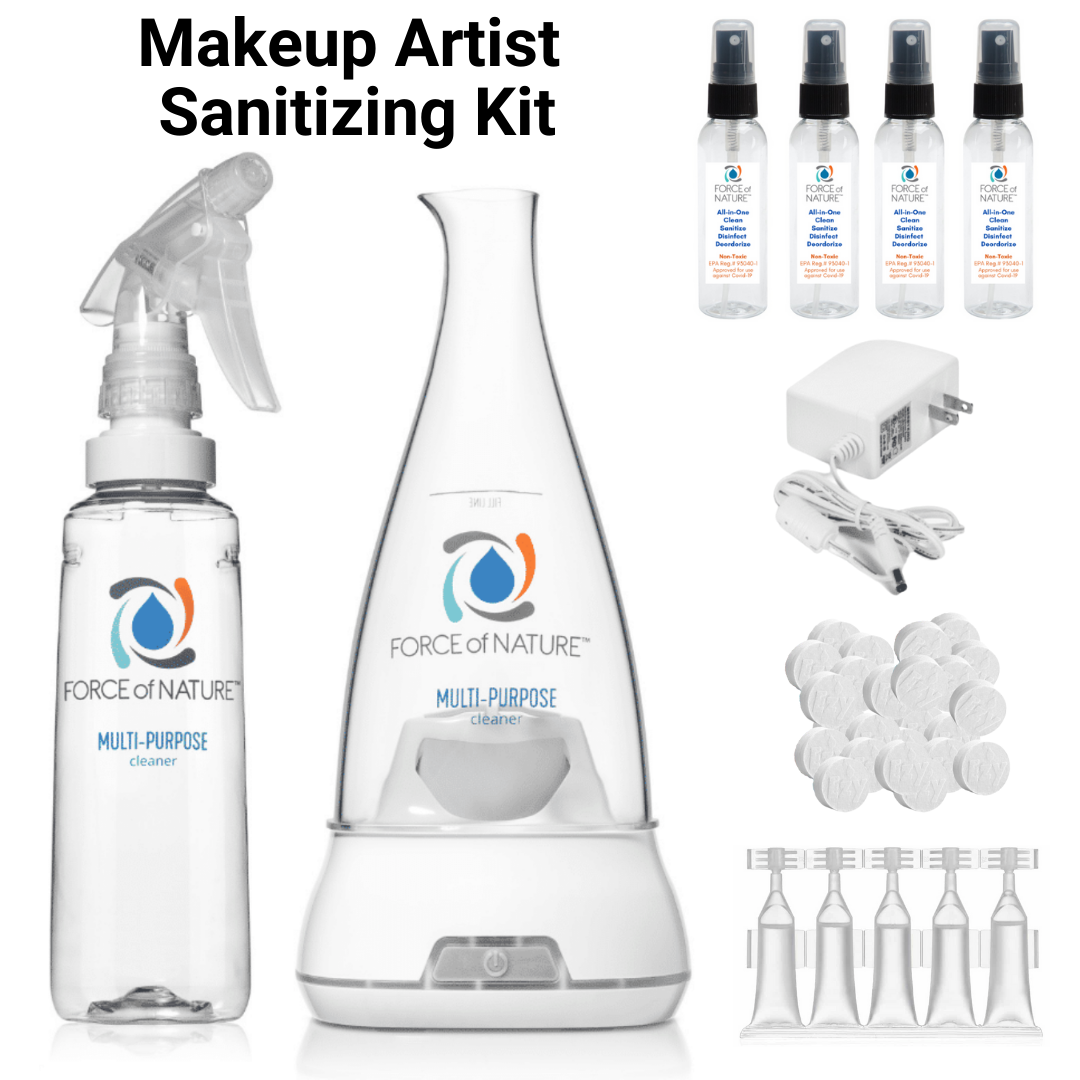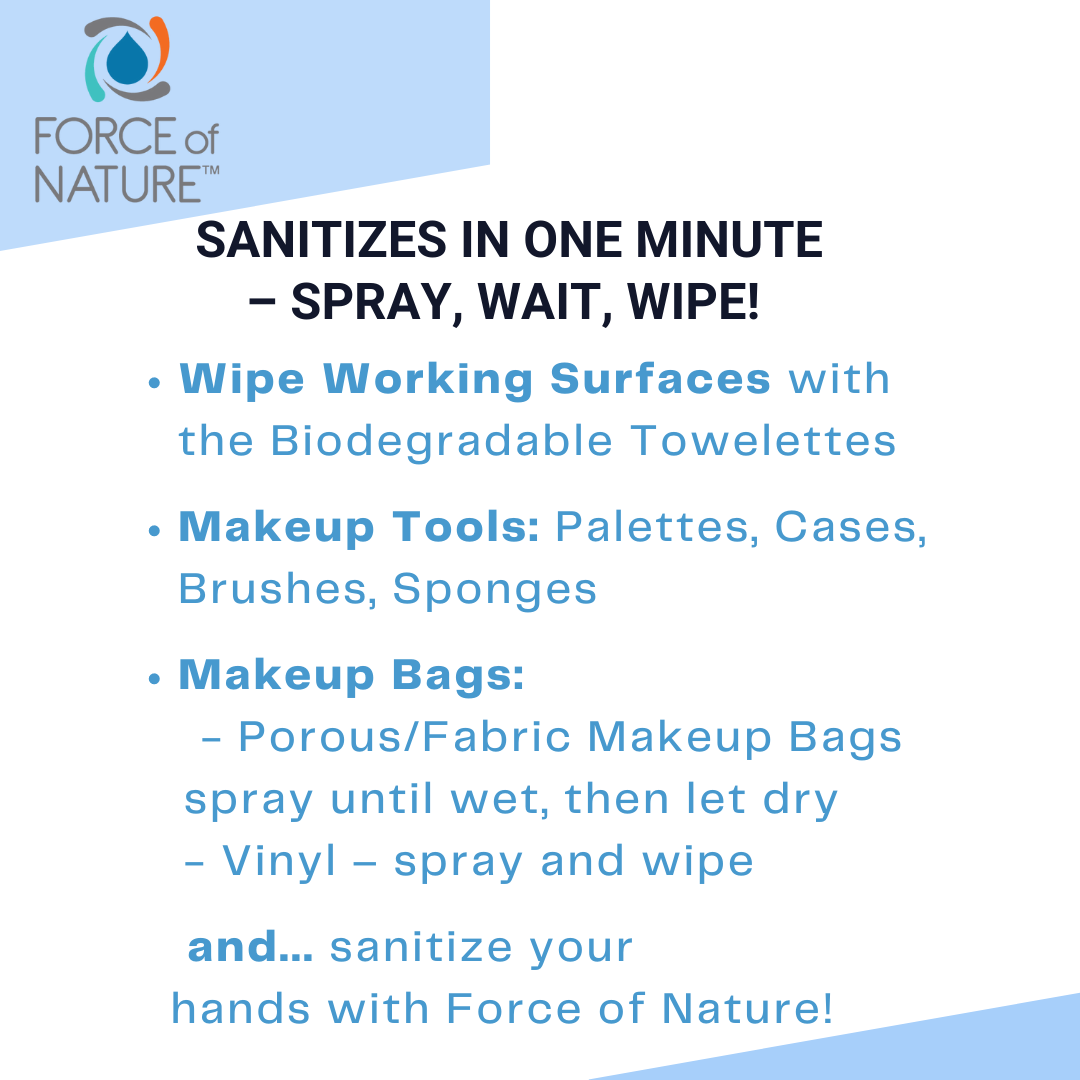 Force of Nature: Makeup Artist Sanitizing Kit
Out of stock
Force of Nature is a non-toxic all-in-one cleaner, sanitizer, disinfectant, and deodorizer. An EPA-registered (93040-1) disinfectant that kills 99.9% of germs and is approved for use against Covid-19. People and Planet-friendly ingredients - that work!

Force of Nature uses electricity to convert salt, water and vinegar into Hypochlorous acid and sodium hydroxide  Hypochlorous acid is up to
80x more effective than bleach at killing pathogens
. Each bottle you make keeps its disinfecting power for 2 weeks. Light, clean scent, no added fragrances. Highest SkinSafe rating from Mayo Clinic.
Kit Contains: 
- 5 Activator Capsules (ea/makes 1 12oz bottle)
- Electrolyzer Appliance & Power Cord
- 1 12oz planet-friendly reusable Spray Bottle
- 4 1oz planet-friendly reusable Spray Bottles
- 75 Compressed Biodegradable Towel Wipes
ECO CONSCIOUS COMMITMENTS