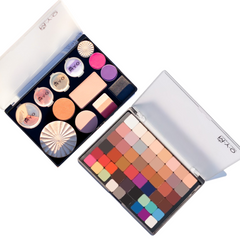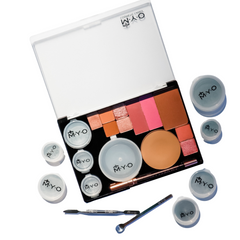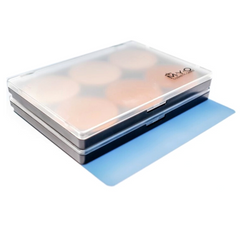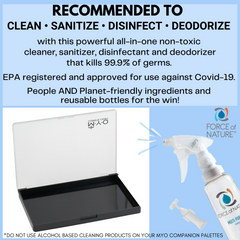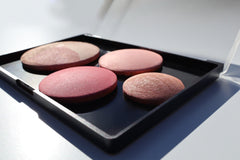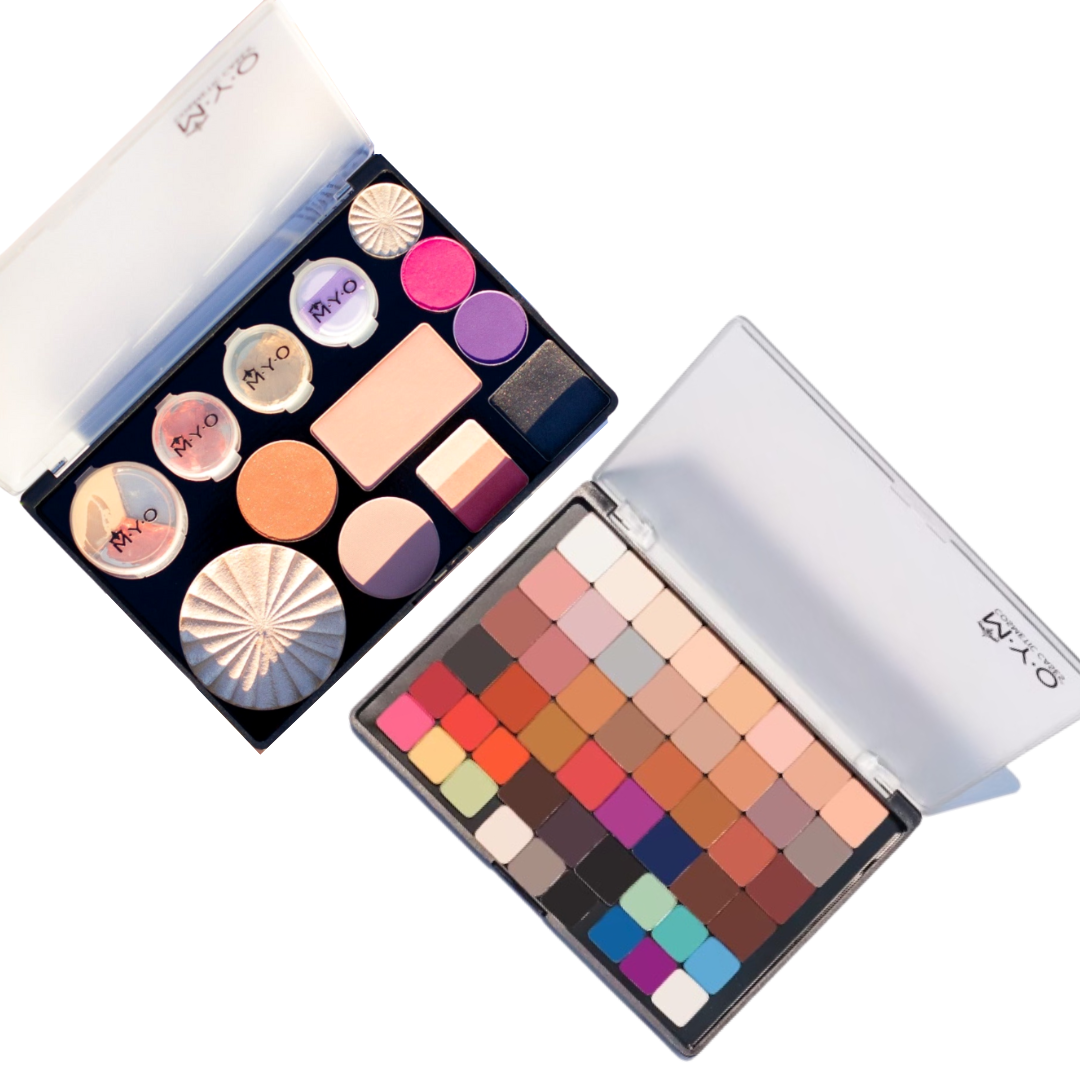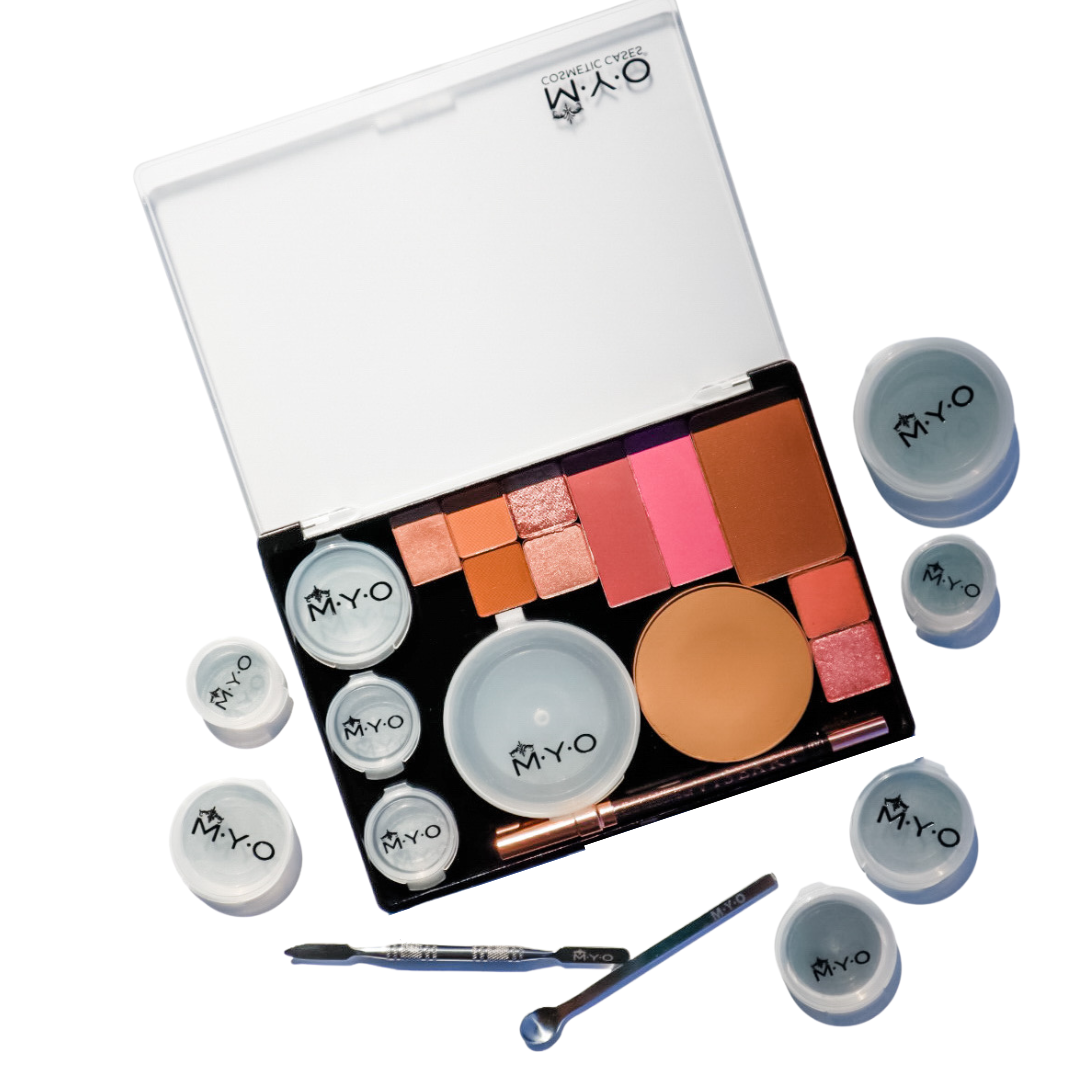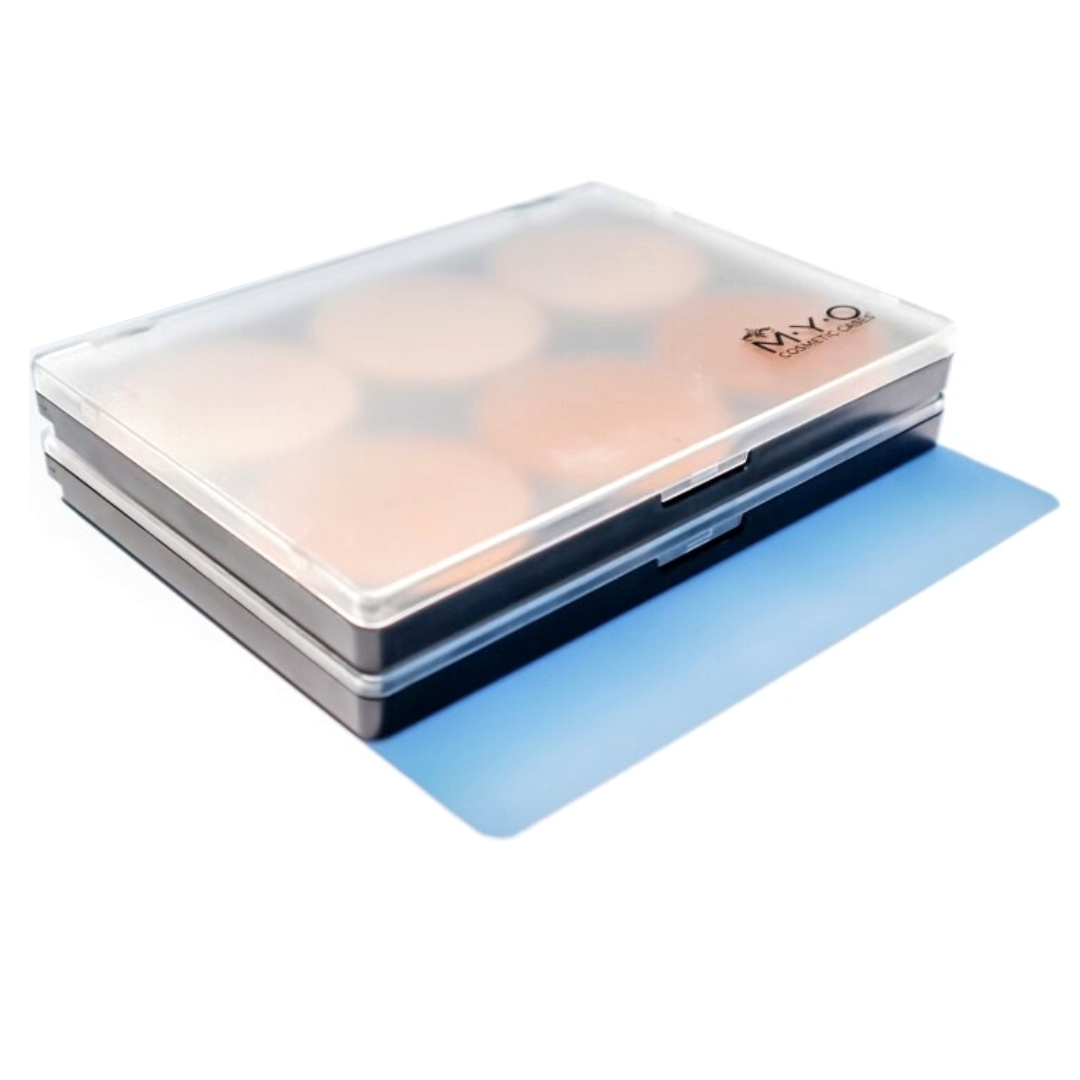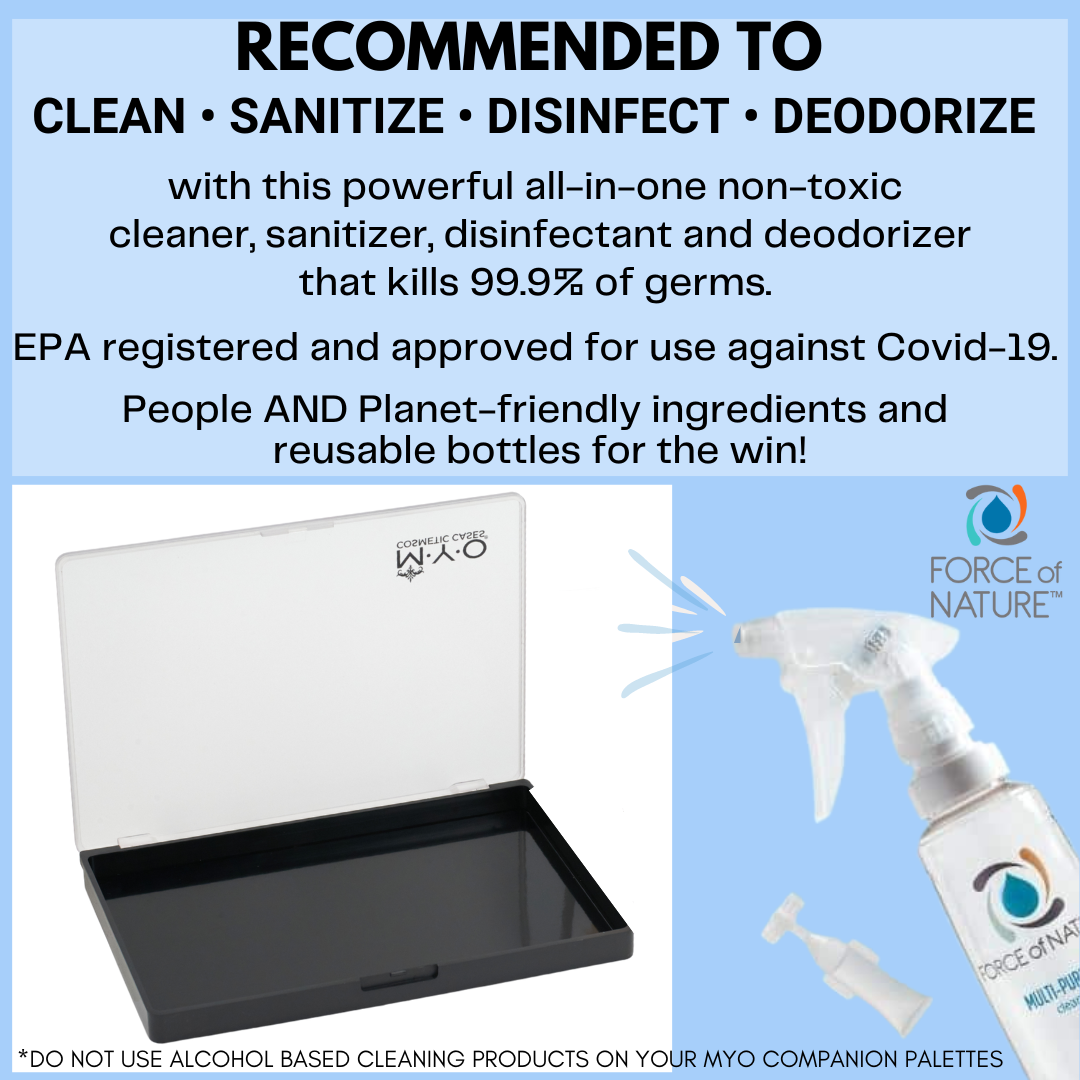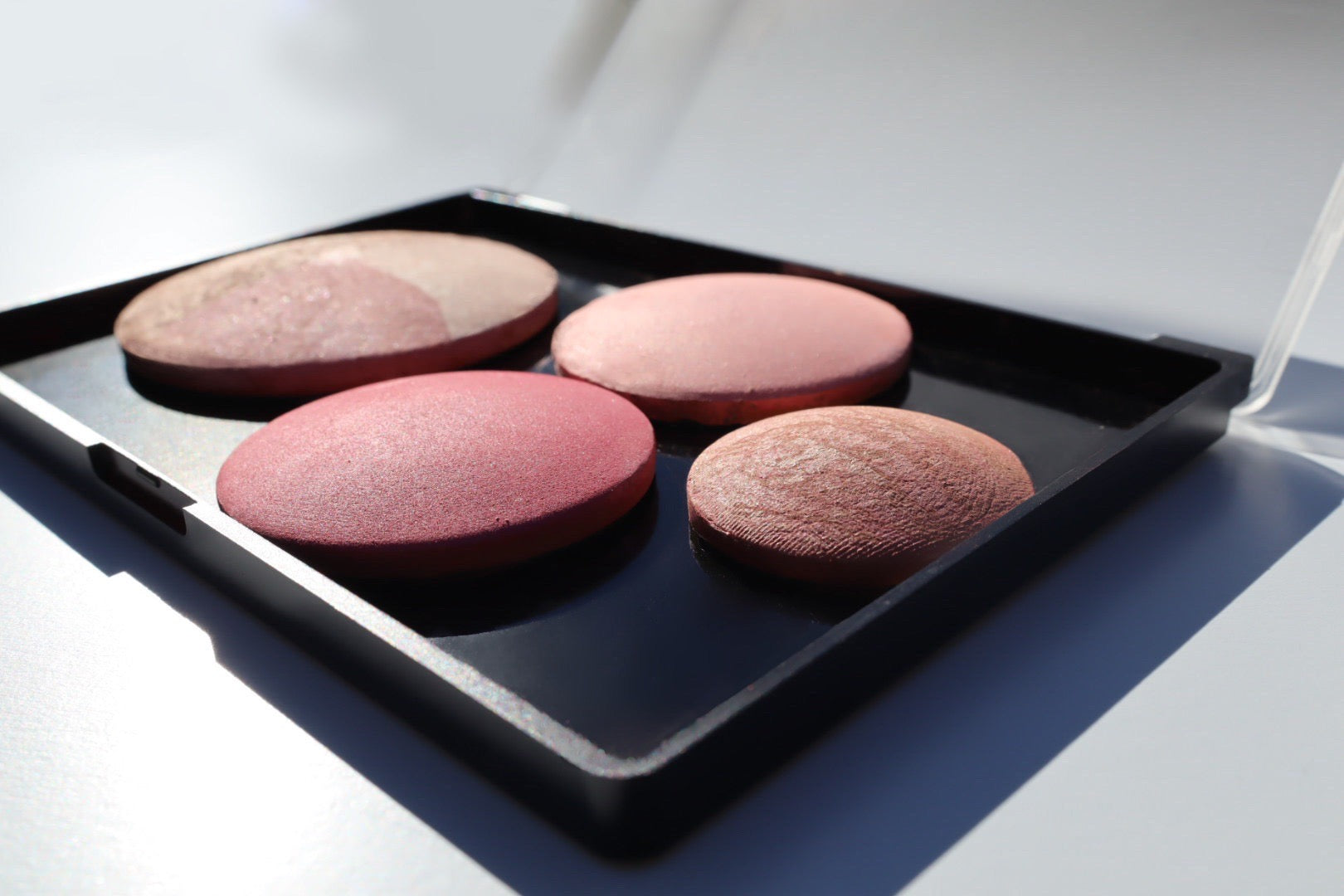 Companion Palette
Out of Stock
Newly designed + New Material, these elite empty magnetic makeup palettes are perfect to organize, store, and access your makeup products in one streamlined, lightweight case.
Create custom eyeshadow palettes, store blushes, powders, highlighters, and more.
. . . Show More
Elite Empty Makeup Palettes
Ready to Customize, Store, and Organize your Makeup
Level up your makeup artistry with our industry-leading magnetic makeup palettes.


Store and organize your beauty
products like a pro.


Pop in your favorite shades to create the perfect custom
eyeshadow palette.
Small
❃ The original custom eyeshadow palette

❃ Strong magnetic base easily holds standard eyeshadow pans


Slim
❃ New design made for pan make-up

❃ Fit more into your kit with the slims

❃ 7.1" x 4.7" x 0.23"
Medium
❃ Larger surface area with squared corners, perfect for rectangular pans

❃ Customize further with MYO Makeup Pods

❃ 7.1" x 4.7" x 0.23"
Tall
❃ Additional depth for baked and domed powders

❃ Customize further with our Deep Makeup Pods or the new Petite Palette

❃ 7.1" x 4.7" x 0.55"
Loved by Professional Makeup Artists:
All my face powder products I've been curating for years now fit in 2 small bags.
Priscilla Ono
Global Makeup Artist for Fenty Beauty
This has made it SO much easier for me to mix all my shades from both palettes to create the ULTIMATE looks!
Hindash
Founder of @hindashcosmetics
Definitely organized, definitely sanitary, and all kept in one place, so it won't move around my pro kit. Yay! The larger and deeper palette holds my pencils/liquid eyeliners and pods!
Melissa Street
Owner of EpicMakeup
I was able to cut out 20lbs from my kit! This is going to help me become more efficient during bookings and help my back!
Gurjita Lalli
Makeup Artist
#MYOCosmeticCases
Shop All Makeup Cases & Accessories
A Match Made in Makeup Heaven:
The Companion Palette and Pro Travel Makeup Case go hand-in-hand.

Store your makeup at home in the Companion Palette.


For seamless glam-on-the-go, transfer your favorite pans into the Pro Travel Makeup Case.

With this dynamic duo, your cosmetics customization is truly endless!
Frequently Asked Questions
Why is it called the Companion Palette?

Think of the Companion Palette as the BFF to your Pro Travel Makeup Case.

It stores all your downsized pan makeup at home in a sleek and uniform system, so you can easily swap products in and out of your Pro Travel Case to fit any occasion!

What beauty products fit inside?

Small: We recommend using it as a custom eyeshadow palette, but it also holds larger pan makeup like blush, bronzer, highlighter, etc.
Medium: More surface area to hold larger pan makeup. Also holds the Small MYO Makeup Pods, which can store creams such as contour products, gel liners, and much more.

Tall: With the same footprint as the Medium palette, but a bit more depth, this palette is perfect for domed products, like baked powders and highlighters. Also fits the Small and Deep MYO Makeup pods, as well as the MYO Petite Palettes – perfect for storing lipsticks.

How many MYO Makeup Pods fit in each palette?

Small Palette: 12 Small, 8 Medium, and 8 Tri-pan Pods

Medium Palette: 15 Small, 8 Medium, 8 Tri-pan Pods, 6 Large, and 3 XXLarge

Tall Palette: 15 Small, 15 Small Deep, 8 Medium, 8 Tri-pan Pods, 6 Large, and 3 XXLarge

How many standard round eyeshadow pans fit in each?

Small: 21
Medium: 24
Tall: 24

What's the best way to clean the palettes?

We recommend soap and water or Force of Nature: a non-toxic vinegar-based all-in-one cleaner, sanitizer, disinfectant, and deodorizer.

Don't use alcohol! It makes the components brittle and susceptable to breakage.

Make sure to check out our guide on How to Clean Makeup Palettes.
#MYOCosmeticCases
Shop All Makeup Cases & Accessories
ECO CONSCIOUS COMITTMENTS